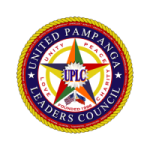 If you desire to have access to this website as a publisher for your designated city please use this form and state this in the message box below:
Your contact info is important to us so we can contact you in person to set up your account.
Please know you should have some editing experience to actually use this site as an editor or publisher.
If you want to contribute articles and are unsure regarding your web publishing skills, arrangements can be made to get your articles or photos published using MS Word and our sites designated webmaster.
Here are the contributor role requirements:
Editor – has access to all posts, pages, comments, categories, tags, and links.
Author – can write, upload photos to, edit, and publish their own posts.
Contributor – has no publishing or uploading capability, but can write and edit their own posts until they are published
Thanks for your interest in contributing to the UPLC website!
Management